Home * Contents * Newsletter * World Photos * Search Engine
---
Click on Picture to see large.
The 4 Posters above can be purchased as a set. Reference: JudoArtSet3 Click Here
These Judo posters are size 297mm x 420mm A3. Larger A2 coming soon. Approximate sizes.
I have produced them from photos taken at a Senior World Judo Championships. The posters above have various artistic effects. All printed on non gloss coated paper.
PRICE: £15 UK
Converted that's approximately $23 US or 22 Euro's. Please use a conversion chart for the exact figure.
SHIPPED WORLD WIDE
The Order Code is: JudoArtSet3 Click Here
Price includes World Wide Postage.
---
To Order Set Above go Straight to 'Netshop' or see our 'Special offers'
The Order Reference for above set is: JudoArtSet3
These Judo posters are size 297mm x 420mm A3.
SPECIAL OFFER: Purchase Both Sets 'Judo Art Set 3 and 4' At The Same Time And The Price is Reduced to £20 Total. "Cant Be Bad" Order Code is: SpecialOffer2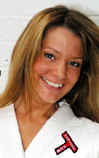 Visit Judo Princess Sukui
---
@ MANY MORE POSTERS @

Also See JUDO IMAGES And JUDO ART
---
Heiße Nachrichten
Wegen Forderung habe ich jetzt einen Internet aufgestellt, kauft den ein, wird Kredit-Karten nehmen. Abschießen diese Marke neuer Dienst damit ich biete sehr besondere Angebote an. Ich bin kein internet-wizz. Es hat mich ewig genommen, bekommen dieses Geschäft, bereitet für Aktion. Ich hoffe Sie, mag es. Wenn Sie haben irgendeine Vörschlage auf was, damit Sie würden sehen beim Geschäft mögen bitte email ich.
Glück in Judo, Jetzt und immer.
Go To NET SHOP
Dave@worldjudo.org