Home * Contents * Newsletter * World Photos * Search Engine
Hyundai World Junior Judo Championships 2000
Nabeul Tunisia
---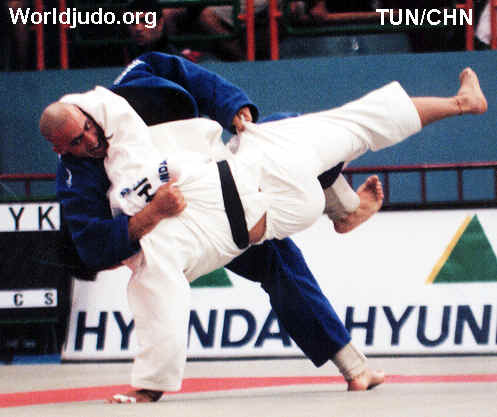 In my view it is not only the medal winners that produce spectacular judo. To be a competitor at world class level you are a national champion. You are the best. Every top judoka has three or four amazing techniques and some have even more. These pages give you a close up look at grips, posture and entries into winning competitive judo.
[ Away we go ] [ Commitment ] [ Top International Judo Girls in combat ] [ imstillstanding ] [ Over They Go ] [ Power House ] [ Work to Win ] [ Pull Them In With Judo ] [ Hold Tight ] [ Go Low ] [ Close Up ]
---
Thank You All, Big and Small.
Dave Quinn